Speakers
Our conference speakers and panelists encompass wide-ranging regional and national expertise and experience in writing and publishing. Here is a brief overview, in alphabetical order.
Stephanie Chandler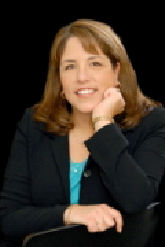 Stephanie Chandler is an entrepreneur and author. Her background includes work in corporate settings (California's Silicon Valley) as well as independent business experience, including owner of a bookstore in Sacramento, California.
Her books include:
LEAP! 101 Ways to Grow Your Business (Career Press, September 2009)
The Author's Guide to Building an Online Platform: Leveraging the Internet to Sell More Books (Quill Driver Press, May 2008)
From Entrepreneur to Infopreneur: Make Money with Books, eBooks and Information Products (John Wiley & Sons, December 2006)
The Business Startup Checklist and Planning Guide: Seize Your Entrepreneurial Dreams! (Aventine Press, September 2005)
Stephanie has been featured in Entrepreneur magazine, Inc.com, BusinessWeek , More Magazine, Sunrise 7 (Australia's version of The Today Show), and dozens of additional media outlets. She is, among other business activities, founder (2008) of Authority Publishing, a custom publishing and marketing company. For author and speaker information, visit http://StephanieChandler.com.
Verna Dreisbach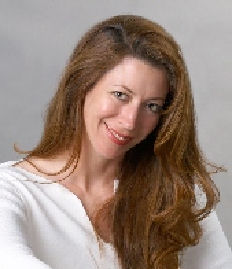 Verna Dreisbach is an author, educator and literary agent. Her work has been featured in books, literary journals, magazines, and newspapers. Her Seal Press anthology, Why We Ride: Women Writers on the Horses in their Lives, is scheduled for release in the spring of 2010, with a foreword written by Jane Smiley.
Prior to founding Dreisbach Literary Management in 2008, Verna spent nearly two years working with another literary agency. She has established numerous contacts in the publishing industry and is a frequent traveler to writing conferences in the U.S. and Canada. Verna previously served on the board of directors for the CSUS Writers Conference in Sacramento, CA, and with Lee Lofland, started the Writers' Police Academy. She is the president and founder of the Capitol City Young Writers, a 501 (c)(3) non-profit writing organization for youth interested in the world of writing and publishing.
Clint Greenleaf
Clint Greenleaf started Greenleaf Book Group after writing and publishing two books in a multibook contract with Adams Media. Since then, he has built Greenleaf into one of the industry's leading independent book publishers and distributors. Greenleaf Book Group has represented more than 1000 titles and is one of INC's fastest-growing companies in America. With four New York Times bestsellers in the past several years, Greenleaf is renowned for its commitment to quality, distribution muscle, and authorcentric terms. Partnership is at the core of Greenleaf's business model and Greenleaf helps guide all of its authors in developing differentiated books that increase author visibility and branding while simultaneously creating a book sales revenue stream. Clint speaks on publishing and business growth at conferences and seminars across the country and has been featured in INC magazine, The Wall Street Journal, Forbes, Money, Entrepeneur, and Fox Business News.
Marion Gropen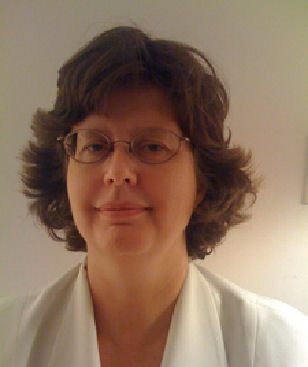 Marion Gropen is the only financial/management consultant we know of who specializes in the smallest book publishing companies. She has maintained that focus for the last 6 years. During her 19 years in the industry, she was also the executive in charge of finance and operations for a modest sized publisher ($5 to 10 million per year) and a part of the mammoth Simon & Schuster financial team. She uses that experience to temper the theories she learned while getting her MBA and adds in a dash of innovation when advising her clients. Her belief in the importance of the small and independent press brings her to our conference and leads her to volunteer as a list moderator on two of the largest publishing listservs and on the Advisory Board for the New York Center for Independent Publishing. If you visit the Gropen Associates website, www.GropenAssoc.com, to learn more about her, be sure to take a peek at her blog for free advice and at the Reference Desk, for its wealth of free resource lists and the book reviews.
Lin Lacombe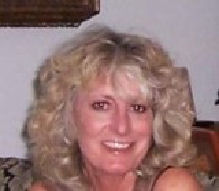 Lin Lacombe has over twenty years expertise directing successful strategic public relations and media campaigns in the book publishing, technology, and financial services sectors. As a literary publicist she represents books such as: The Population Fix - Breaking America's Addiction to Population Growth; Listen Up! How to Communicate Effectively at Work; Simply Successful Surgery; Growing More Beautiful; Awakening the Warrior Within; Raising Yourself: Making the Right Choice; Social Capital: How to Get It, How to Use It.
Her corporate clients have included Hewlett Packard, Presidio Trust, and Paul Newman Foundation's ReNew America. She is also a Leader for the American Red Cross Disaster Communications Task Force.
She has served as Vice President for the Women's National Book Association and as Past President, now as VP Marketing, of the Bay Area Independent Publishers Association, and is working with London-based Susan Mears Agency as its US co-agent. As a speaker, Lin has been invited to present to the Women's Initiative, Wild Writing Women, California Writer's Club, and NCIBA 's Annual Conference.
Lin is a contributing columnist for Brian Jud's Marketing Matters Newsletter, IBPA's Independent, and other publications. She also writes essays, poetry, and memoir, and is developing two of her own nonfiction books.
Linda Lee
Linda Lee is a writer, speaker, educator, and website designer. She is currently working on her book "Smart Women, Stupid Computers, A Savvy Guide on using the Internet" on sale, April 2010.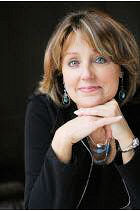 Available for consulting and coaching, she helps people launch blogs and websites and trains then in how to get traffic to their sites and to maximize their website presence with the use of blogging and search engine optimization of their websites. Linda is passionate about empowering people to take charge of their computer, showing clients with laughter and enthusiasm that they can make it work for them. This explains Linda's slogan: "Don't Let Your Computer Outsmart You."
Linda runs AskMePc University, which offers ongoing courses and training on making money online, blogging, social media , how to run a successful website and more.
Linda is the former V.P of the Women's National Book Association's San Francisco Chapter and a speaker and the Volunteer Director for the San Francisco Writers Conference.
http://www.askmepc-webdesign.com,
http://www.smartwomenstupidcomputers.com,
http://www.askmepcuniversity.com
Karl Palachuk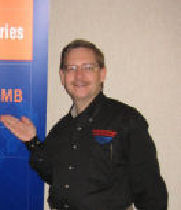 Karl Palachuk is an author, speaker, consultant, publisher, and entrepreneur. He is the founder of Great Little Book Publishing and of KP Enterprises. Karl is the author of Relax Focus Succeed® A Guide To Balancing Your Personal and Professional Lives and Being More Successful in Both and of technical books for computer consultants.
Karl has also written hundreds of articles, many of which are posted on the www.relaxfocussucceed.com web site. Karl also has a related blog and email list. His "Relax Focus Succeed" seminars have been presented from Amsterdam to New York to California, and many places in between.
Dominique Raccah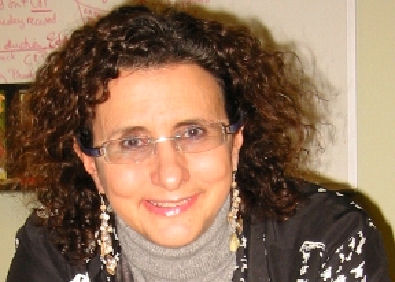 Sourcebooks was founded by Dominique Raccah in 1987 in Naperville, Illinois. A publishing house with an independent vision for
almost 23 years, it is the largest woman-owned trade book publishing company in North America. Always eager to explore the
possibilities ahead, Sourcebooks has grown through innovations like the cutting-edge bestselling mixed-media imprint MediaFusion
and early involvement in digital book projects. More recently, Sourcebooks has celebrated the addition of iPhone apps, enhanced
digital books and many digital partnerships.
Publishing upwards of 300 new titles each year, Sourcebooks publishes in almost every category with best-selling books in: fiction, baby names and parenting (The Complete Book of Baby Names), Valentine's Day, college guides (Fiske Guide to Colleges), and mixed media.
Dominique is passionate about taking a leading independent book publisher into an evolving digital landscape.  Her endless drive and unique vision helped lead Sourcebooks to the New York Times bestseller list 14 different times.  She currently serves as co-chair of the Book Industry Study Group.
Teresa LeYung Ryan
Teresa LeYung Ryan helps authors build their names by focusing on the themes of their fiction or non-fiction writing. Her motto: "You are an expert of your experiences; you can be happily published by being yourself and using your natural talents." As a writing-career-coach and manuscript consultant, she helps her clients identify themes and archetypes, choose the right publishing route, and map out their success. As a community spirit, Teresa speaks out for public libraries, honors immigrant-stories, advocates compassion for mental illness, and, helps survivors of family violence find their own voices through writing. Her novel Love Made of Heart is archived at the San Francisco History Center. Her new guide, Build Your Name, Beat the Game: Be Happily Published, will be released early 2010. Her website, www.WritingCoachTeresa.com, offers resources for readers and writers.